>

Home

Study programme
Study programme
The study programme of the Master of Music Therapy is structured as follows.
Study programme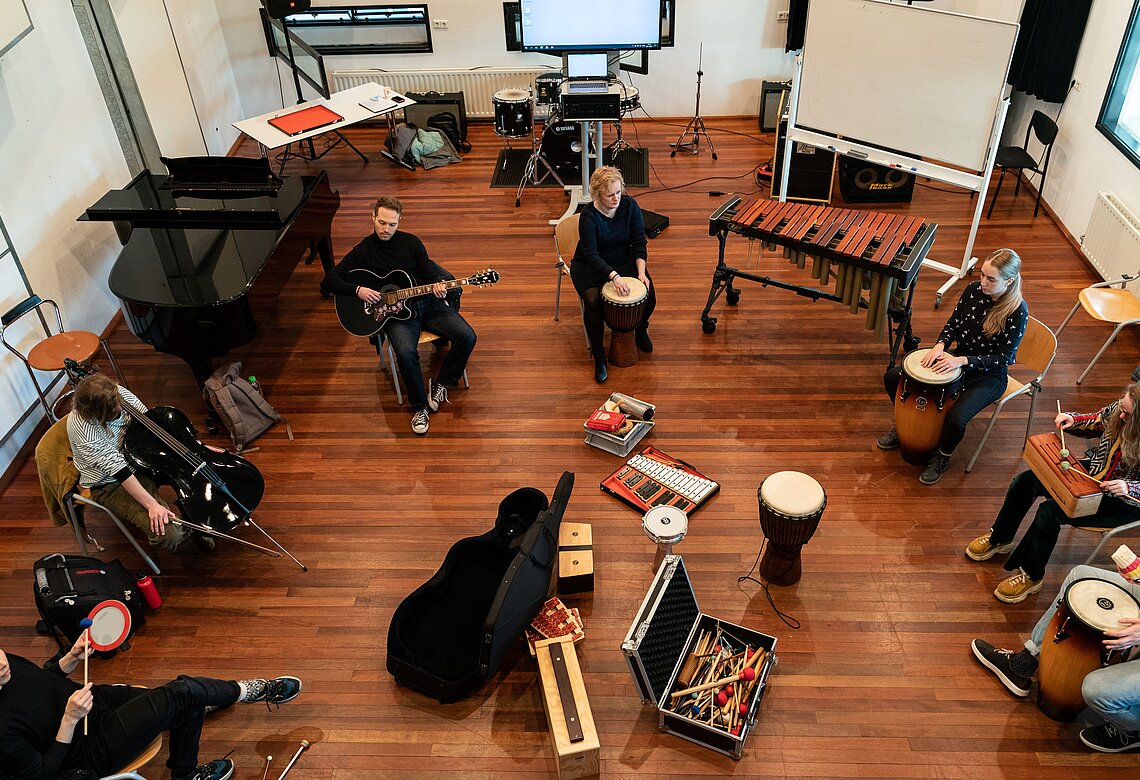 Master
The research modules, classes and labs, and the research project leading to a master thesis offer professional tools for the music therapy student at two levels: first, it generally contributes to an increased understanding of music therapy. Second, it introduces enquiry, evaluation and research methods that help the music therapy practitioner to understand and develop practical approaches to treatment. Students learn how an enquiring approach adds value to the therapeutic profession. By seeking out information and developing evaluation skills students link their arts form, and therapeutic experience with theoretical knowledge and acquire the skills of a reflective practitioner.

After graduation
​​​​​​​Students emerge as critically engaged and enquiring music therapists. Their training enables them to make significant contributions to the further development of the field, both nationally and internationally. A qualified music therapist can be employed in different areas, such as mental health care, public health services, social service agencies with crisis intervention programmes, day centres, forensic settings, special education, geriatric institutions and in private practice. Music therapists can work preventatively, for example in 'arts for health' projects. Music therapists at master's level are able to conduct research, publish articles and move on to a PhD degree.
In year 1 the focus is on development and growth, play, creativity, giving meaning to music, finding out about one's music preferences and values, exploring the musical improvisation, different Music Therapy principles and methods, developmental psychology, psychopathology, diversity issues, and through constant critical reflection connecting everything to personal interest and qualities, building up the enquiring mind. Getting acquainted with clinical practice through fieldwork, classes in leadership styles and skills and initiating internship. Classes take place every Friday, two Saturdays per month and three intensive weeks (October, February/March and June/July) per year.

Year 2 will connect practice to education, clinical reasoning, clinical internship and sharpening research skills, psychopathology, observations, building confidence and further strengthening the identity as a music therapist. Classes take place every Friday, two Saturdays per month and three intensive weeks (October, February/March and June/July) per year.

Year three applies the acquired and accumulated skills, knowledge and experience further into the internship and thesis, the integration of it all. No scheduled classes in year three as students will have an individual route for internship and research. Classes (research labs and Music Therapy supervision) will be on Saturdays, every three weeks. Music Therapy supervision will be face-to-face or online.