>

Home

Music in Education

About
Music in Education
Music in Education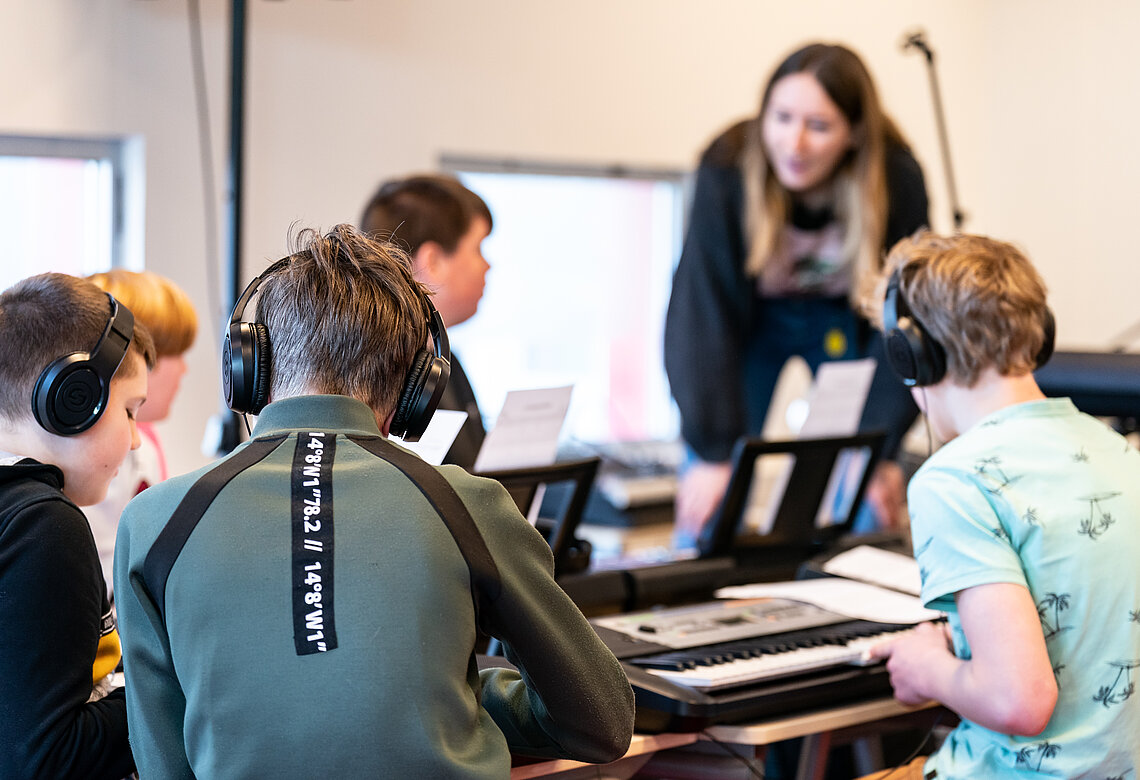 In the Bachelor of Music in Education programme, you learn how to transfer your enthusiasm for music to others. Because seeing music makes you want to play, you will develop your traditional musical skills and your own artistic sound as an artist. Pedagogically and didactically, you will also learn what you need to teach in an inspiring and effective way.
You will be given intensive lessons on your own instrument, as well as being introduced to other instruments and singing. You will gain experience in ensemble playing, conducting and arranging. From the first year, you will be active in the professional field with internships, projects and concerts.
We guide you in your (self-)research into your authentic vision of your role as a music teacher. You give direction to your own study route in which you can make connections with the study programmes within Codarts: music, dance and circus. We challenge you to be wilful, to go beyond conventions and dare to make mistakes. We like you to have an inquisitive, open and non-judgemental attitude so that you can be flexible in your profession. The study programme offers a wide range of optional modules, internships and minors.
At Codarts there is the possibility to collaborate with other study programmes. All departments strongly encourage you to seek such collaboration.
You work in the metropolitan environment of Rotterdam, with a diversity of target groups. Codarts has an extensive network of partners with whom you as a student undertake projects; in the city and far beyond.
Topopleiding
The Bachelor Music in Education programme has been named a Top Programme in the Keuzegids Hbo 2024.