Auditions Marseille
Audities Marseille
Here you find more information about the auditions Bachelor of Dance in Marseille.
Audities Marseille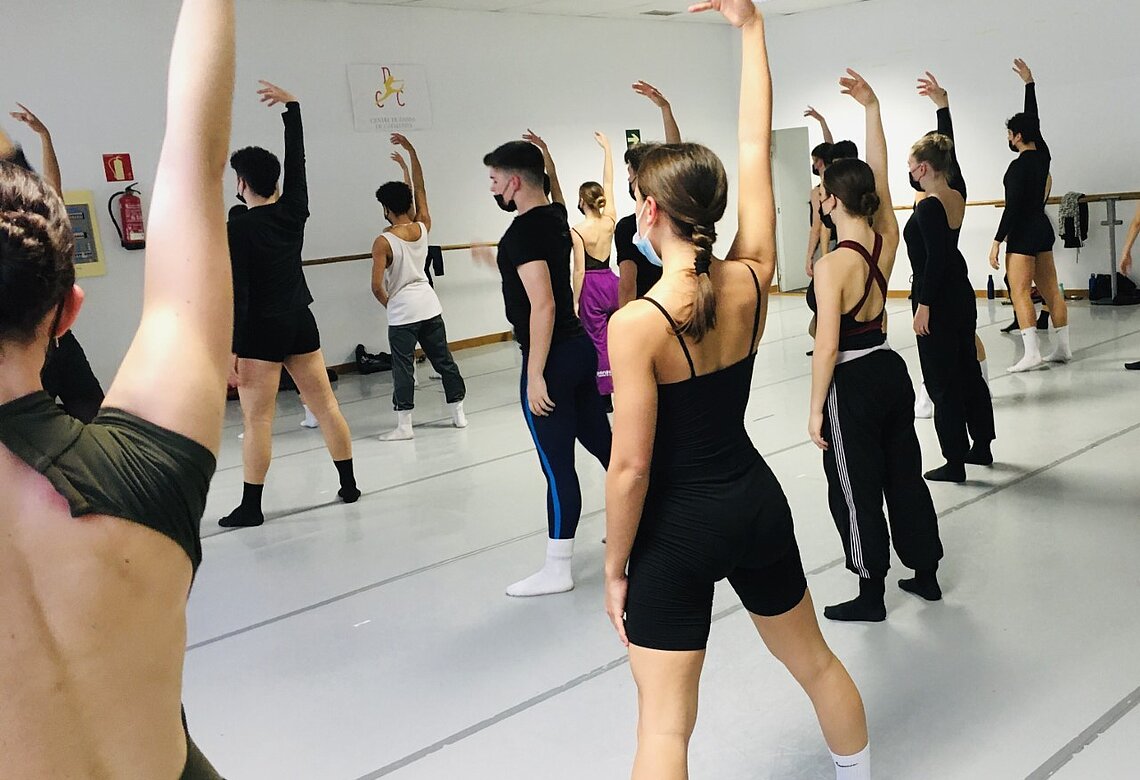 AUDITIONS FOR ACADEMIC YEAR 2023-2024
LOCATION: MARSEILLE, FRANCE
DATES: 15-16 APRIL 2023
AUDITION PROCEDURE & HOW TO APPLY
Registration and costs for the audition
Applications have to be made via our partner Nathalie Gaubert-Calabro by sending an e-mail to: codarts.france@gmail.com
Apply by March 1, 2023 at the latest by March 15
There may be costs involved in the audition and workshop and there are limited spots available. Please apply on time.
After the deadline application date has been closed you will receive an email with further information and schedules concerning the audition.
REQUIREMENTS FOR ENROLMENT
To enroll at Codarts you should be in possession of a (Dutch) havo diploma, mbo bve-level 4 or a (foreign) certificate of equivalent value, in which the subject profile of the previous education is of secondary importance. In special cases the above diploma demands can be set aside. The student-to-be then has the possibility to take a capacity test, to check if there is sufficient general development to be able to follow the study. The fees for this test are charged to the student-to-be.
Requirements for enrolment at Codarts*
A diploma from your secondary (high) school (vwo, havo, mbo level 4 regardless of subject profile) or a foreign diploma of equivalent level, or of a higher level**
Passing successfully definitive selection of the audition
Payment of the school's tuition fee for that year
A valid residential address in the Netherlands before 1st October 2023 (registration with local municipality)
Non-European candidates must apply for a residence permit
The required level of the English language for the bachelor's programme is a minimum score of IELTS (Academic) 5,5 or an equivalent TOEFL score***
* Subject to changes in the law.
** Students without an upper Secondary Education diploma can only be admitted to Codarts after passing a general capacity test.
*** Not required yet for audition, only after acceptance.
Programme and content of the audition
Candidates attending the audition in Marseille will have the possibility to join the workshop the day before (not obligatory but recommended). The workshop takes place on Saturday April 15, 2023.
The audition (pre- and final selection) takes place on Sunday April 16, 2023.
The audition takes place in two rounds.
Pre-selection
The pre-selection consists of a ballet class and a modern/contemporary dance class, including an improvisation assignment. There will also be a short demonstration of flexibility. After the pre selection round, the audition committee will evaluate and then invite selected candidates to join the final selection.
Final selection
The final selection consists of learning a short Codarts repertoire excerpt, a presentation of your solo (max. two minutes) and an interview. The interview with each candidate focuses on your communication skills, motivation and personality. After the final selection round, the audition committee will deliberate after which all candidates will be informed whether they have passed this round of selection.
Final results
Codarts only admits a limited number of students. Candidates who have passed the final selection round are admissible. However, if after the live audition process there are more suitable candidates than available places, the audition committee makes a new definitive selection. Candidates who make it through this last selection can be placed in the programme and will receive an enrolment package. Other suitable candidates who cannot be (directly) admitted will be added to a waiting list. Communication about this will happen by e-mail. If candidates do not respond in time, Codarts reserves the right to offer the place to another candidate on the waiting list.
Final results of the total selection process will be announced by mid May 2023 at the latest.
We are looking forward receiving your audition application!

If you have any questions, please send an email to asc@codarts.nl.
AUDITION CRITERIA
Audition assessment criteria
The audition committee consists of faculty members of the Codarts BA Dance programme. The committee works according to guidelines concerning the (dance) technical and artistic aspects of your presentation.
The committee evaluate the suitability of the candidates based on exhibition of the following qualities and abilities:
An articulate body and physical potential
A combination of talent and potential for development
A sense of coordination and musicality as well as spatial awareness
An intrinsic feeling for movement and expression in dance
Creative potential
Artistic qualities
Willingness, commitment, openness, honesty, communicative skills and curiosity
Codarts Rotterdam stands for equal treatment and opportunity in every aspect of its relations with its students, faculty, staff, and community in general. We do not discriminate on the basis of race, color, religion, age, sex, national origin, citizenship, sexual orientation or preference, gender identity, physical or mental disability, medical condition, whether in relation to student admission or the later treatment of students in our programmes and activities.
Admission is officially not related to age. In general, however, given the intensive physical training during the four-year programme, we advise applicants in this formative stage of their performance careers to not be older than 20 years if they audition for the 1st year, 22 years if they audition for the 2nd year.
Dress code audition/clothing advice
Tight-fitting clothing – a unitard or tights and tight-fitting top, or leotard that clearly enables the viewer to observe your technique
Do not wear skirts or baggy shorts, loose fitting t-shirts or costumes
Ballet shoes are obliged for the ballet section
INFORMATION FOR SOLO
For solo: You should be prepared to say the:
title of the solo
name of the choreographer (if not made by yourself)
Please bring recorded music as an accompaniment for your solo on a phone or tablet with an auxiliary output. The music should be downloaded to your device; streaming via WiFi may not be available in the studio.
Please do not bring elaborate costumes or props for the solo.