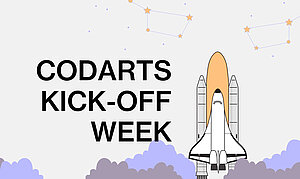 Welcome to Codarts!
On this page you will find a lot of important and useful information that can help you find your way around the Netherlands, Rotterdam and within Codarts.
Not only will we show you around in our buildings, you will also take part in the cross-over project. Together with students from the dance, music, circus, education and music theatre departments, you will create a performance in one week. At the end of the week, each group presents the result during the Kick-Off mini-festival. We are already looking forward to the 2023 edition!
In order to prepare you as well as possible, we have listed a few things in advance.